Past & Present
The Christian & Missionary Alliance began its ministry in New Zealand in the early 1970s, following an invitation from a group of local Christian leaders. Pastors were sent from the United States and Canada to establish churches and the first service was held in 1972 in Mt Roskill, Auckland. The first building opened in Blockhouse Bay in 1974.
In these formative years several churches were established and partners joined the Alliance which saw ministry expand to Hamilton, Rotorua and Whangarei. In the ,1990s ministry begun among Chinese migrants in the eastern suburbs of Auckland.
We currently have 7 churches and 2 partner churches in Auckland and one partner church in Christchurch. Our churches minister to a wide range of cultures with specific ministry to Chinese, Korean, Middle Eastern, and Vietnamese.
We are always looking for new church partners in New Zealand who share our Kingdom vision and see the value of working together with other like minded Christians Internationally. We support a range of people and ministries throughout the world through regular Church support, Mission 48 (our Youth initiative), Global Women, and Global Fusion (our annual Missions Fundraising event). This currently brings us into contact with a range of ministry in China, India, Thailand, Tonga, Mali, and Jordan. We are also closely connected to the Alliance family worldwide which has ministry in 90 countries with over 6 million members.

Future
In April, 2011 we determined that it was time for a fresh move of God in the Alliance. We needed a new vision and a strategy for growth which we could all own, pray and work for together. This vision needed to reach across New Zealand, and provide a sustainable and inspirational international missions programme.
Since that time we've clarified our identity, mission, core values, and cast our vision of Establishing and Supporting Healthy Churches throughout New Zealand, that support Alliance Missions Worldwide. We've also strengthened out teams and set out a strategic plan to accomplish the vision God has called us to.

Alliance Logo Explained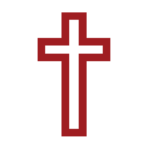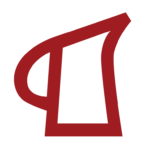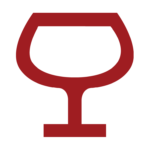 The Cross
Jesus' death on a cross was the fulfillment of Old Testament law, which required blood atonement for sin. By His death and resurrection, we are redeemed from eternal separation from God, justified, made righteous, and accepted in His Name. Salvation is found in no one else, for there is no other name under heaven given to man by which we must be saved.
The Crown
The crown represents Christ's royalty as the King of Kings. His coming will be a visible, personal appearance.
The Pitcher
This symbol represents a pitcher containing oil to anoint the sick for healing that comes through obedience to God's Word.
The Laver
The laver symbol represents the daily cleansing from sin by the power of the Holy Spirit. His divine power has given us everything we need for life and godliness through our knowledge of him who called us by his own glory and goodness

Statement of Faith
A. There is one God,1 Creator of all things,2 who is infinitely perfect,3 and existing eternally in three Persons: the Father, the Son, and the Holy Spirit.4
B. Jesus Christ is true God and true man.5 He was conceived by the Holy Spirit and born of the virgin Mary.6 He died upon the cross, the Righteous for the unrighteous, as a substitutionary sacrifice,7 and all who believe in Him are justified on the ground of His shed blood.8 He arose from the dead according to the Scriptures.9 He is now at the right hand of the Majesty on high10 as our great High Priest.11 He will come again to establish His Kingdom of righteousness and peace.12
C. The Holy Spirit is a divine person, sent to indwell, guide, teach, and empower the believer for godly living and service, to bring glory to the Lord Jesus Christ, and to convict the world of sin, of righteousness and of judgment.13
D. The Old and New Testaments, inerrant as originally given, whose words were inspired by God, are a complete revelation of His will for the salvation of all people. They constitute the divine and only rule of Christian faith and practice.14
E. People were originally created in the image and likeness of God; they fell through disobedience, incurring thereby both physical and spiritual death.15 Subsequently all people are born with a sinful nature, are separated from the life of God, and can be saved only through faith in the atoning work of the Lord Jesus Christ on the cross.16 The destiny of the unrepentant and unbelieving is everlasting separation from God in conscious torment (Hell); but that of the believer is everlasting joy and blessing in the presence of the Lord (Heaven).17
F. Salvation has been provided only through Jesus Christ for all people.18 Those who repent and believe in Him are justified freely by His grace, are born again of the Holy Spirit, receive the gift of eternal life, and become the children of God.19
G. It is the will of God that each believer should be filled with the Holy Spirit and be sanctified thoroughly, thereby being separated from the power of sin and conformity to the world, and being fully dedicated to the will of God, receiving power for holy living and sacrificial and effective service toward the completion of Christ's commission.20 This is both a distinct encounter and a progressive experience in the life of the believer, subsequent to conversion.21
H. Provision is made in the redemptive work of the Lord Jesus Christ for the healing of the mortal body.22 Prayer for the sick and anointing with oil as taught in the Scriptures are privileges for the Church in this present age.23
I. The universal Church consists of all those who believe in the Lord Jesus Christ, are redeemed through His blood, and are born again of the Holy Spirit. Christ is the Head of the Body, the Church. He has commissioned the Church to go to all nations as a witness of the Gospel.24
The local church is a body of believers in Christ who are joined together for the worship of God, which includes being built up through the Word of God, prayer, fellowship, the observance of Baptism and the Lord's Supper, and the witness of the Gospel locally and globally.25
J. There shall be a bodily resurrection of all people.26 For believers a resurrection to life;27 for unbelievers a resurrection to judgement.28
K. The second coming of the Lord Jesus Christ is imminent, and will be personal and visible.29 As the believer's blessed hope, this vital truth is an incentive to holy living and faithful service toward the completion of Christ's commission.30
A.
1
Isaiah 44:6; 45:5-6, 21-22. 2Genesis 1; Colossians 1:15, 16. 3Matthew 5:48; Deuteronomy 32:4. 4Matthew 3:16-17; 28:19; 2 Corinthians 13:14
B. 5Philippians 2:6-11; Hebrews 1:2, 3; 2:14-18; Colossians 1:15-20; 2:9. 6Matthew 1:18; Luke 1:35. 71 Peter 2:24: 3:18; 1 John 2:2; 4:9, 10. 8Romans 3:22-25. 91 Corinthians 15:3-6. 10Hebrews 1:3, 8:1 1Hebrews 4:14-15; 9:24-28. 12Matthew 25:31-34.
C. 13John 14:16-17; John 16:7-15.
D. 14 2 Timothy 3:15-17; 2 Peter 1:20-21.
E. 15Genesis 1:27, 3. 16Romans 3:9-12; 22-25; Galatians 3:22; Ephesians 4:17-18. 17 Matthew 25:41-46; 2 Thessalonians 1:7-10; Revelation 14:10-11
F. 18John 3:16; Titus 3:5-7; Acts 2:38. 19Ephesians 1:7; Romans 3:22-25; 1 Corinthians 6:11; John 1:12.
G. 20 1 Thessalonians 5:23; Acts 1:8; Romans 12:1-2; Galatians 5:16-25. 21 2 Corinthians 3:18; Romans 6:1-4; 1 John 2:15-17.
H.
22Matthew 8:16-17. 23James 5:14-16.
I.
241 Corinthians 12:13; Ephesians 1:22-23; 3:6-12; Matthew 16:18; 28:19-20. 25Hebrews 10:25; Acts 2:41-47; 1 Corinthians 11:23-29; Acts 1:8.
J.
26 John 5:25-29; Acts 24:15-16. 27 1 Corinthians 15:20-23. 28 2 Thessalonians 1:7-10.
K.
29 Matthew 24:29-31; Acts 1:7-11; 1 Corinthians 1:7; 1 Thessalonians 4:13-17; 2 Peter 3:8-9; Revelation 1:7; Revelation 22:7,12. 30 Matthew 28:18-20; Titus 2:11-14; 2 Peter 3:10-13